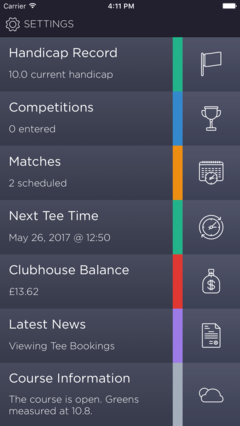 It has been about year in the making, and quite a few customers know about this already (especially those who were at our new features workshop), but we have now released an App for intelligentgolf.
We've called it igMember, and it is available right now in both the App Store and the Google Play Store.
Features
It lets you do many of the things that you can do on the website, just with the convenience of it being in a native app on your phone. Features include:
Handicap record
Competition Results
Booking Tee Times (where enabled at the club)
Viewing Bar Statements and Top-ups (where club is using the intelligentgolf EPOS system)
Course Status
News Feed
Match updates and Knockout status
It is very important that anyone who does not want to use the app can still access everything through the normal web interface - there is no requirement or pressure to move. However, we do think the app is something that we will continue to develop and enhance, especially around the fact we can interact with it using push notifications. So for example, when the next match in your knockout becomes known, you now get an almost instant notification of this. Or when you spend money or top-up your bar card, this pings straight to the app.