The intelligentgolf concept was created by a golfer as a product that could make playing in golf competitions at club level easier and more rewarding. After significant development, it has grown to a service that helps not just golfers, but golf club committees, and corporate golf club management.
With increasing problems of computer viruses, failed backups and differing operating systems, a system that has only two requirements - a modern web browser (we love Firefox, Opera & Google Chrome) and an internet connection lets you spend less time wrestling with upgrade disks and more time achieving what you are looking to do which makes a lot of sense. It simplifies our support requirements as well - we don't have to worry about which version of Windows you are running, or if you have installed such and such a service pack - this means we can respond faster to you when you really do need help.
The company was founded on principles developed at blue chip companies such as IBM, where intelligentgolf's managing director developed security and infrastructure solutions for some of the biggest eBusiness names out there. These methods are used to ensure the same high availability and reliability you come to expect from sites such as Google, the BBC and other SaaS companies such as Salesforce.com. With resilient servers and offsite backups we have worked very hard to ensure that the intelligentgolf service is there whenever you need it - 24/7.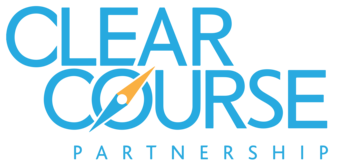 Part of ClearCourse
intelligentgolf is proudly part of ClearCourse – a UK-based technology group that provides software and payments for small to medium-sized enterprises (SMEs), including start-ups, national retailers, many of the best-known charities, and notable brands across various sectors.
The group has a mission to build brilliant businesses by integrating the best software, payments, services and people, and we believe that by being part of ClearCourse, we can continue to scale and grow our business, and ultimately keep improving our software for you.
Being part of a larger group brings several benefits to our business – and our customers, too.
As we are part of a larger group of software and payments platforms, we can tap into the knowledge and experience of our fellow ClearCourse businesses.
If there's a chance to integrate our software to offer a better solution, we'll take it. If there's the opportunity to work strategically with them to enhance what we can offer you, we'll do so.
A perfect example of this in action is the creation of intelligentgolfPay
By using ClearCourse's payment platform, ClearAccept, we've been able to develop our own range of payment products, meaning our clients can now get their software and payments solutions from one organisation.
intelligentgolfPay integrated payment products are purpose-built for intelligentgolfPay clients and will continue to evolve based on your feedback and the sector's needs.
From a growth and stability perspective, being part of ClearCourse means we're backed financially, so we can continue to invest in and develop our platform.
We can also tap into learnings from many other ClearCourse businesses working in the Charity and Commercial sector – meaning our platform will always evolve to ensure it's as relevant as possible for you.
To learn more about ClearCourse, our brands, our ethos and our work, check out our website.
Key Facts
Founded : 2000
CONGU License awarded : 2006
Customers : 400+
Employees : 24
Handicaps Managed : 160,188
Rounds of Golf: 12,654,347
Daily Logins : ~ 80,000
Web Pages served : ~ 25 million/month
Uptime for last year : 99.97%