The Website
The website for any golf club is an essential tool - the first port of call for prospective members, visitors and society organisers. To showcase your club and your course, a professional website that will work across any device is a must.
For your visitors and prospective members, we can provide you with the tools to create a web presence that will help you to:
Responsive Design
We are continuingly moving with the latest technologies and with a large amount of website traffic being created by a mobile or tablet, having a website that not only looks great on a computer, but also a mobile and tablet is becoming more important.
The challenge has always been keeping both the desktop and mobile versions of the website up-to-date. Our solution has been to take the main website and make it compatible with all devices. Therefore, you only have one place to update the website and the system takes care of the rest.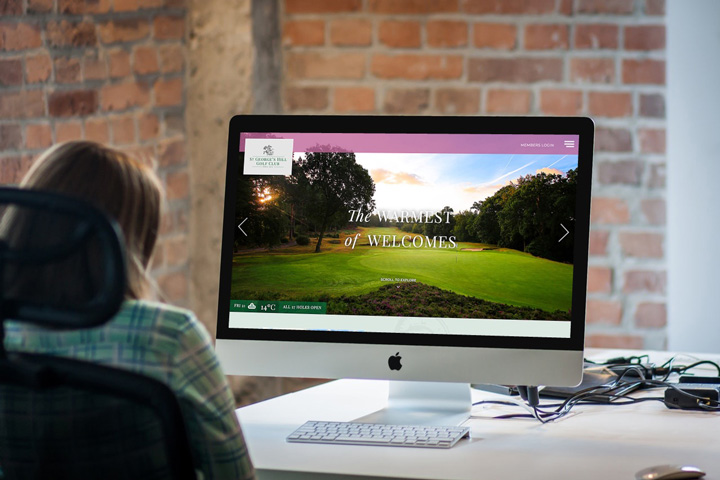 DESKTOP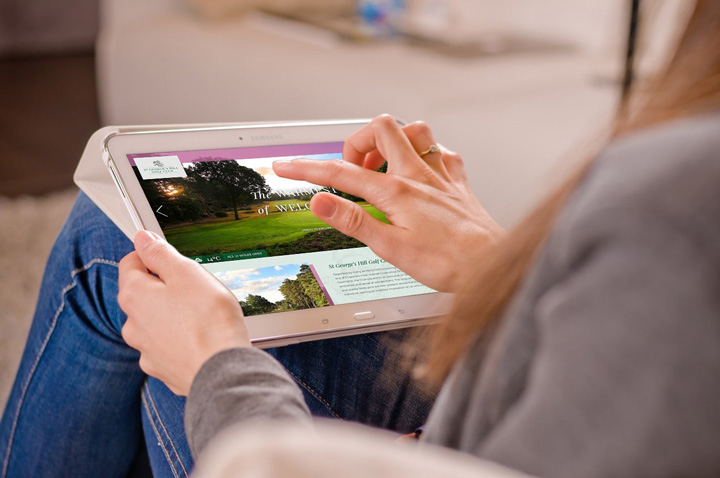 TABLET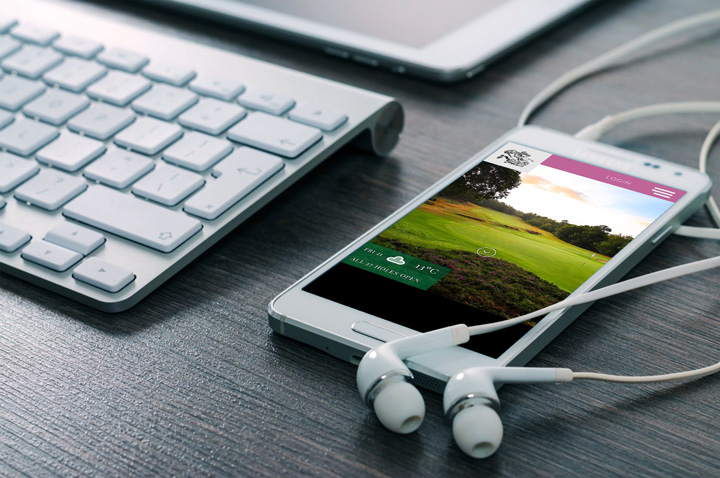 MOBILE
Powerful Editing Capabilities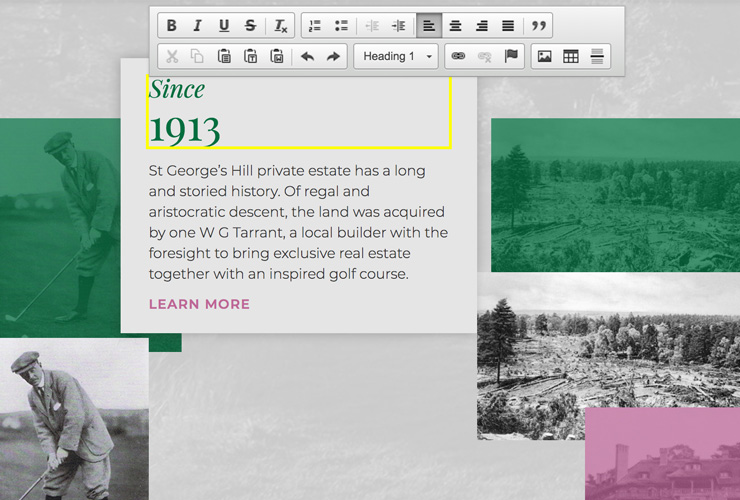 When it comes to creating a new page, you can choose from a number of page layouts, or copy an existing page to keep a consistant style throughout the website. Editing your website could not be easier. We have built a WYSIWYG (What You See Is What You Get) editor which allows you to edit text and images simply, easily and allowing you to see exactly what the user would see as you are editing it.
Any images you would like to appear on the website, simply drag and drop the files onto the editor and it does the rest.
Google Analytics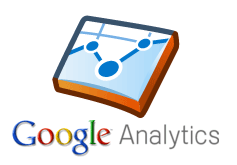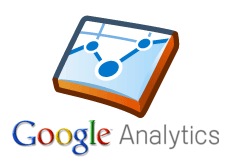 We integrate with Google Analytics which provides a powerful website analytics tool. The software will give reports on:
Page views per page
Unique visitors viewing a page
How the visitor found you
Most popular pages
Traffic flow of visitors around the website
Goal tracking. (e.g. percentage of visitors who enter the site, then go on to book a round of golf)
...and much more
HTTPS: Security as Standard

The move to an encrypted internet is well under way, and SSL certificates encrypt all data between your browser and the intelligentgolf website. This is a key factor in assuring your visitors and members that their data is safe, and that login information cannot be intercepted, especially when using public internet such as wifi hotspots.
Most modern browsers also warn users whenever data is being sent in a form, such as a login, if it is not secured by HTTPS. This can lead to security concerns from your members.
Intelligentgolf provides SSL certificates free of charge to all of our websites, on your own custom domain name. All renewals and maintenance of the certificate are handled by our platform, so it is just one less thing for you to have to worry about. Encryption of data transport in this way will be a standard requirement as part of GDPR.
SEO: Search engine optimisation
Once you have produced your website, the next element is getting visitors. To assist you in this, we enable you to set the information search engines will be looking for, allowing you to appear on the relevant search terms for your club. The website design is always optimised for google and other search engines, so that a fast, clean page is returned maximising your impact in search results.
With automatically generated sitemaps and complete control over page hierarchy, you are able to get the site to work with as many of the search engines as possible, for minimal effort on your part.
Reference Sites
Why not have a look at some of our existing customers' websites to get an idea of the variations possible.
Marketing Data Capture
With customised form building capability, you can design and deploy rich, interactive forms to your website, for both visitors and members. Used for everything from society enquiries to social event booking, proxy voting to satisfaction surveys, all data captured is available for download or online access to the administrators.
This can then feed directly into the email marketing system to enable you to convert those leads into real actions.