Event & Society Management
Group bookings, societies, events and functions can be managed simply and easily with the intelligentgolf event management suite. Powerful society management and golf day booking, with invoice generation and email communication.
Administration Planner/Diary
All societies, events, member diary entries and competitions are brought together seamlessly in one administration planner/diary. View by Month, week or day.
No need for duplicate entries, if a competition is added into the system, for example, it will automatically appear in the administration diary. Colour code events for at a glance view with icons automatically showing whether the event has golf, catering and/or a room booked. Access straight into the tee sheet for block booking golf for an event.
​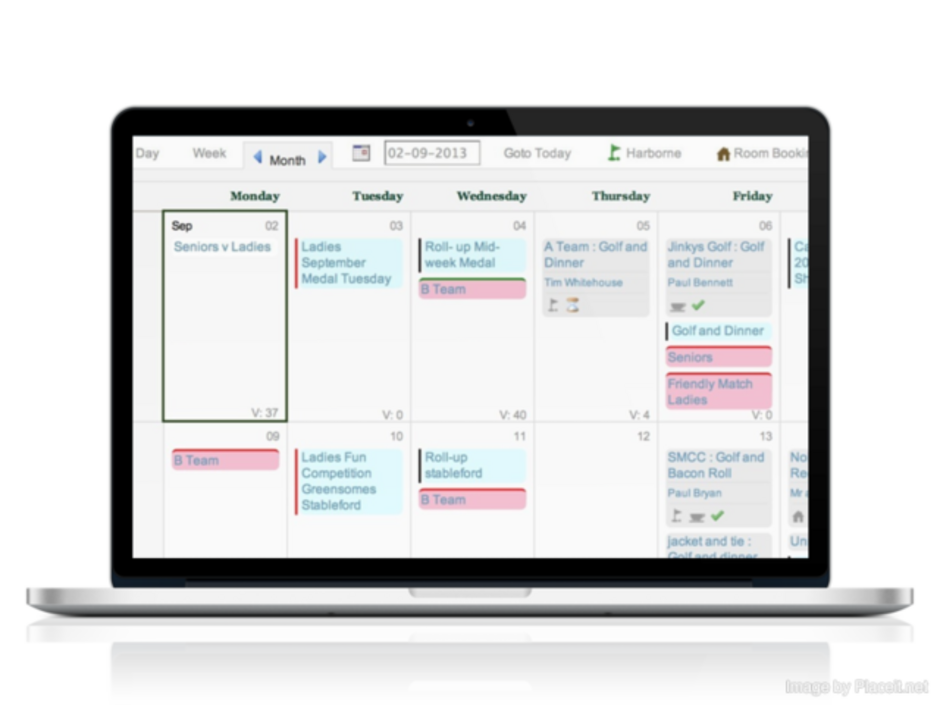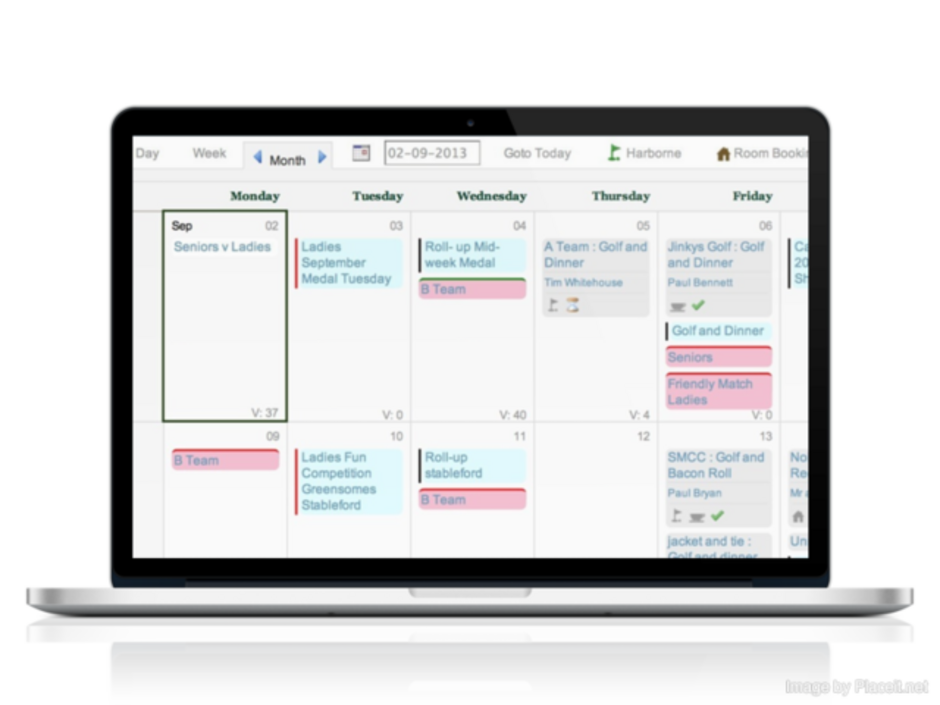 ​
Room Booking
Room booking facility - you can have as many rooms as you require in the system which can be booked out for a visiting party or the monthly committee meeting. Notes are added simply to keep a note of the events requirements on the day so that nothing get missed.
Just another tool to bring all that is happening at the club in one place so that the key staff at the club have a one glance view of the day, week or month at the club.
Email Communication
Communicate with society/event organisers using email templates maintaining the club's branding for a corporate and professional feel. Items, packages, notes and itinerary will automatically be added to the email templates to make the process so simple to administer. Send your event organisers an email to confirm the booking and their requirements at a click of a button.
The communication process can then be followed through to confirmation, pre arrival, invoice and finally a thank you email. A history of all communication sent to the organiser using the intelligentgolf system will be held in their individual record. Full delivery reporting and bounce tracking. Facility to contact previous society organisers to invite them to a special event the club may be running or to prompt them to book again the following year.
Reporting and Revenue Analysis
Report on societies broken down between potential revenue and confirmed revenue from society/event bookings. Get reports on how many packages you have sold, how many items and how many times a society has visited the club. See how much revenue non golf events bring to the club and how that compares with golf events.