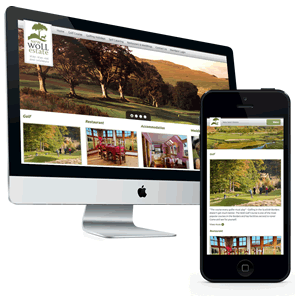 Lots of new fully responsive intelligentgolf websites have hit the world wide web so far this year, here are just a few...
www.nottsladiesgc.co.uk - A heathland course set in North Nottinghamshire famous for many national championships. Notts Ladies' Golf Club can trace its history back to 1891.
www.marlboroughgolfclub.co.uk - Founded in 1888, Marlborough has established itself as one of the finest courses in Wiltshire. Set on the edge of the historic town of Marlborough, it offers tree-lined fairways on the front nine holes followed by a back nine played on 120 year old, wonderfully springy turf.
www.haywardsheathgolfclub.co.uk - A traditional parkland course with stunning views over the South Downs
www.camberleyheathgolfclub.co.uk - Camberley Heath Golf Club is a Harry Colt Classic, set in 135 acres of Surrey heathland, framed by towering pines the golf course is a true test for any golfer.
www.highpostgolfclub.co.uk - Reputed as one of the finest venues in the country, perhaps the highest praise for the course came from Peter Alliss who placed the par-4 ninth in the list of his dream 18 holes.
www.royalworlington.co.uk - Royal Worlington is regularly listed amongst the top 100 courses in Britain and Ireland, by Golf Monthly, and has the reputation of being the greatest 9-hole course in England, if not the world
www.coombehillgolfclub.com - Coombe Hill Golf Club welcomes visitors from all over the world to enjoy in the delight of meeting the challenges of one of England's most highly rated and traditional courses. With one hundred years of rich history, you will not be disappointed with the stunning scenery, fabulous clubhouse with marvellous catering and warm hospitality.
www.woodhallspagolf.com - The National Golf Centre at Woodhall Spa, the Home of English Golf, world-class golf courses and Academy.