Glen Gorse Golf Club
"Since switching over to Intelligent Golf we have improved our reporting at the club and have a much better integrated system. The support we received has been superb and we have always got a response to any questions or queries we raise in a timely manner. I am sure we will see many more benefits from the system as we become more familiar with all of the features. The system gets updated on a regular basis with new features that make it even better."
Tim Smith - Glen Gorse Golf Club

Corrstown Golf Club
"So heading towards 200 logins now, we're definitely going to exceed your expectations!


Thank you so much for all of your help today, despite all the early dramas with site security we've gotten there. I can honestly say it's been an absolute pleasure dealing with you and everyone else at IG in getting this far. Your endless patience with my constant questioning of EVERYTHING has been incredible. My members are already getting in touch with nothing but positivity around the look and feel of the site and app, hopefully this continues as the more nervous ones start to interact too."
Michele Jeanes - Corrstown Golf Club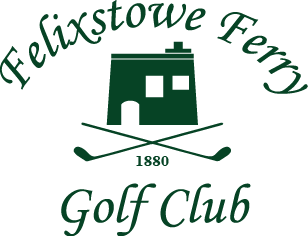 Felixstowe Ferry Golf Club
"Intelligentgolf was selected from a short list of 3 potential providers. The main reason for the selection was that it was clear that intelligentgolf had a fully integrated system that combined the Membership and Golfing requirements with the needs of a busy Bar and Catering activity. We were also impressed with the level of transparency and intuitive use the system would provide for our members and staff.


Having the demonstration and listening to the sales pitch is one thing – delivering sometimes can be something else. Not with Intelligentgolf. Their knowledgeable implementation and trainers are excellent. All those that were involved with our implementation were golfers and thus had a good understanding of the business into which the system would be delivered. The approach is to train and implement remotely – which I was a little nervous about – but worked perfectly. Their response and assistance was fantastic.


Our members have embraced the new system and are delighted with its features. Our employees also find the system easy to work with and we have made a number of efficiency gains along the way.


All in all we are very pleased with Intelligentgolf and would have no hesitation in recommending it for clubs with similar requirements to ours."
David Spencer - Felixstowe Ferry Golf Club

Sherwood Forest Golf Club
"Sherwood Forest Golf club decided to review its Bar and Competition systems at the end of 2017. After assessing the market, we decided to choose intelligentgolf as our single supplier. As part of this decision, we also took the opportunity to work with Intelligentgolf to replace our outdated Website with one which better reflected the ambitions of the club.

Our experience with intelligentgolf has been great, from reviewing the initial designs through to implementation. We enjoyed flexibility in what we able to achieve and amend. We were able to personalise our design to reflect our core values and image. While making the changeover with no disruption.
Going forward we also have the ability to manage and improve the content ourselves, which is key to keeping our site fresh and dynamic. In all aspects, Intelligentgolf have been helpful, flexible and patient in helping us to make this transition.

We now have a great website which reflects the values of Sherwood Forest Golf ClubThe website looks great, and is easier to use."
Stephen Heidukewitsch - Sherwood Forrest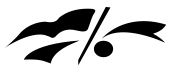 Five Lakes Golf Club
"Since choosing IG and moving away from a system we have used for over 30 years. We found the support, advice and ease of transition much greater than we experienced from our previous system.
The website looks great, and is easier to use."
Ian Kirkman - Five Lakes Golf Club

Ashton & Lea Golf Club
"As with many golf clubs, change isn't something that comes easy. After much deliberating over a variety of membership and website providers, it was a no brainer for us to choose IG to take us into the 21st century.


We would like to thanks everyone at IG for all their help from the original 'meet' all the way to the 'go live' stage they were fantastic to work with.


Every club is different and has individual needs, IG recognise this and do their upmost to ensure their software fits YOUR club the way YOU want.


The IG website and membership software are fantastic tools every club should consider switching to. We have had nothing but compliments from members and guests alike.


With thanks from everyone at Ashton & Lea Golf Club!"
Lauren Oatley - Ashton & Lea

Horsley Lodge Golf Club
"Having used for several years another provider of handicap systems and website, the decision to switch to IG was made with much deliberation, and since going live a few weeks ago the feedback from our membership regarding both our new website and player systems has been extremely positive.


As we enter the full golfing season I am sure the additional benefits will become much clearer and even more appreciated. The implementation process from start to finish was extremely professional and set to an exact timetable so we all knew where we stood and ran to schedule even accommodating late changes from our side.


Thanks to all the team at IG and we look forward to a long and successful partnership"
Nigel Reeve - Horsley Lodge
The Burley Golf Club
"Very professional team at Intelligent Golf who managed our switch smoothly and timely, from the design team - making sure we got the right 'look and feel' for our web-site, to the implementation team - who helped set up the structure, transfer from our old systems and training, and to the ongoing support team. The members are delighted with our new Intelligent Golf package."
Jane Hatfield - General Manager

Dunham Forest Golf Club
''Thank you so much for your patience, support and all the help you have given us over the time we have been working on this. It has been very much appreciated and we are delighted with how it looks''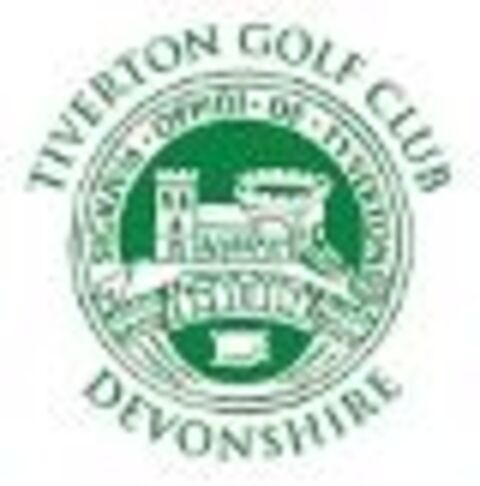 Tiverton Golf Club
''Overall very pleased with the guidance given during transfer from our old system. The training sessions were informative and we felt able to launch the system knowing support was in the background.


The web site creation was extremely efficient with nothing being too much trouble''.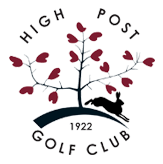 High Post Golf Club
"IG's exceptional club management software and highly professional support team has helped to transform our financial performance. In particular, the Flexible Membership module allowed us to successfully launch and market a modern lifestyle product in tight timescales with exponential growth experienced since"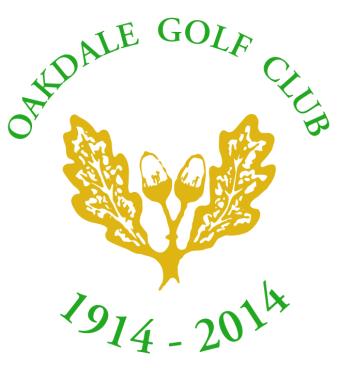 Oakdale Golf Club
"After researching many options for use within the club we settled on the Intelligent Golf System, the service was superb from the initial meetings all the way through the installation process and the back up on the product from the team has been first class. It has made life easier at the club and the membership enjoy using it"
Alan Purdie, Secretary / Manager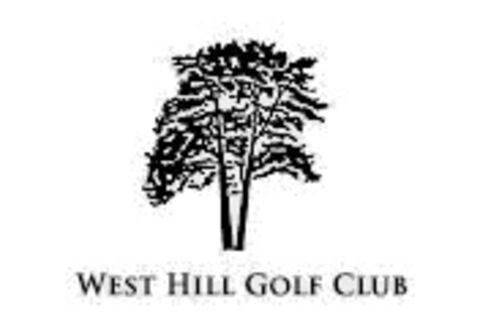 West Hill Golf Club
"As one of the early clubs to sign up with Intelligent Golf we have been spreading the word for quite some time! The system is intuitive, adaptable and meets just about all our needs from competitions, handicaps, tee times, membership and communications to diary management. The support is excellent and response time the best I have ever known where any IT based product is concerned. I think one of IGs strengths is it was developed by golfers who understand what golf club managers need. Our members love it!"
Gina Rivett, Club Manager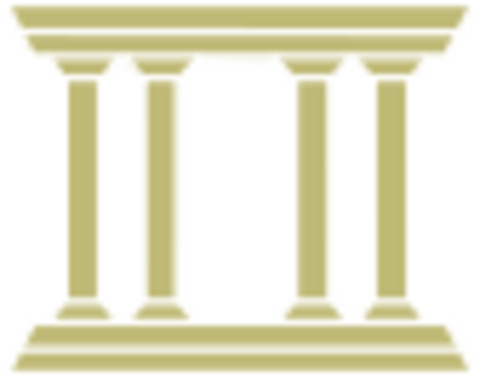 Muswell Hill Golf Club
"I finally have the integrated golf club administration software package I've been looking for. Intelligent Golf meets all my requirements and more! And to cap it all, the members love it ! We came over lock, stock and barrel to intelligentgolf – and I would absolutely recommend that other clubs do the same."
Adrian Hobbs, General Manager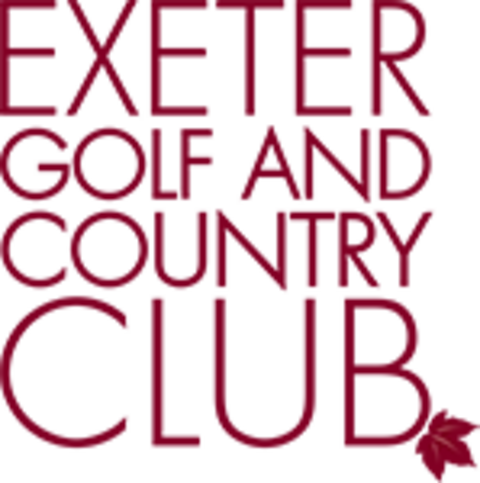 Exeter Golf and Country Club
"Intelligentgolf is years ahead of the competition. We've had fantastic feedback from our Members since intelligentgolf took over. They can now access the full power of their golf club website from any desktop computer, using any browser, as well as from their tablets and their smart phones. They effectively have access from anywhere."
Russell Mayne, Golf Manager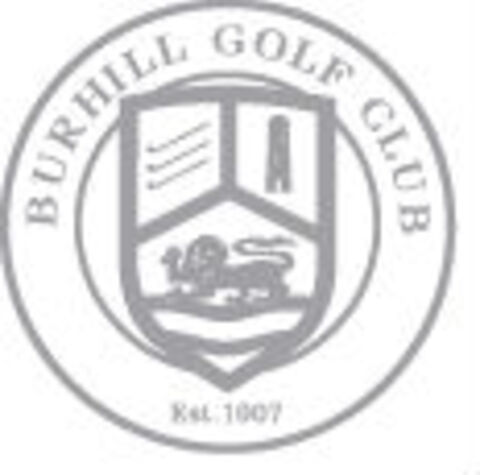 Burhill Golf Club
"The new intelligentgolf system has enabled members to sign-up in the comfort of their own home, making sure they are free to play first. It has also given members access to a lot of useful information about their golf, which they really appreciate. Intelligentgolf have been hugely supportive throughout the introduction - you can normally get an on-line response to a query within minutes of raising a ticket, whereas you could wait for weeks to get a response from our previous handicapping system provider. "
Chris Greet, Captain Burhill Golf Club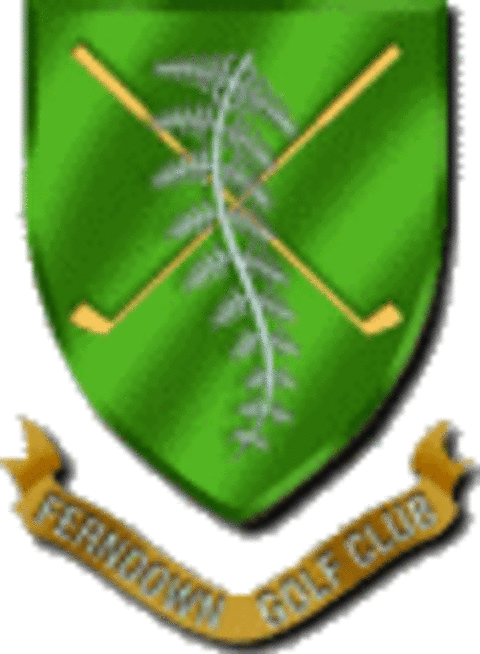 Ferndown Golf Club
"intelligentgolf is an excellent product which delivers what it promises. It is a vast improvement over what we had previously. There is a professional team in support, it has been well-received by our Members, and we are very pleased that we made the switch to intelligentgolf."
Ian Walton, General Manager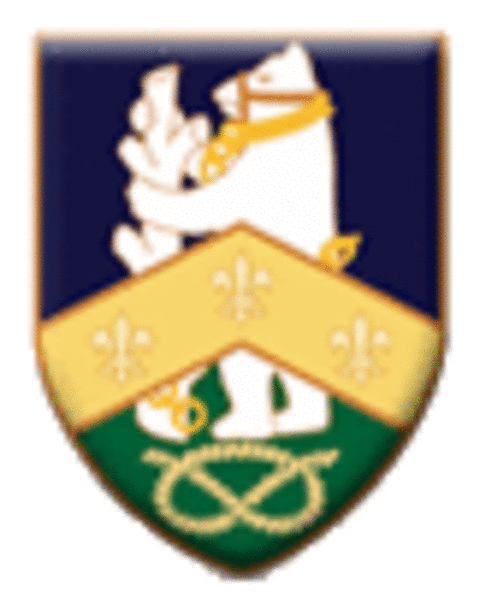 Harborne Golf Club
"I trust intelligentgolf to deliver. Its web-based system is fantastic and very easy to use; I now manage every aspect of our golf club using intelligentgolf. I have seen them grow steadily year on year, and the company has worked hard to ensure that early customers like ourselves do not suffer from a lack of continuity."
Adrian Cooper, General Manager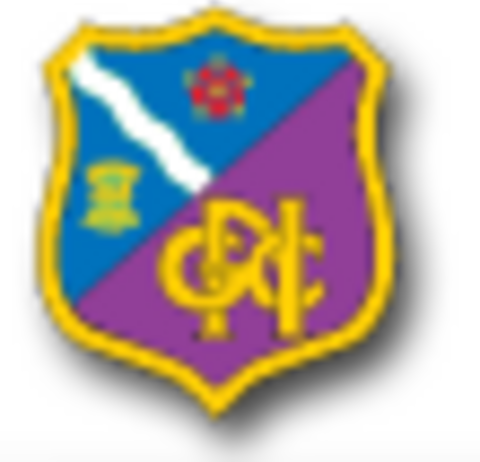 Northenden Golf Club
"It was with great trepidation that I started the project to migrate to intelligentgolf from my previous supplier. I should not have had any concerns. I would have no hesitation in recommending intelligentgolf to any golf club who want to get to the next level with total Golf Management through their own club website."
Paul Bayley, General Manager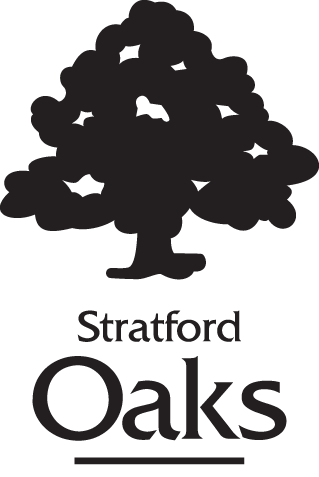 Stratford Oaks Golf Club
"I cannot imagine a golf life without the functionality of the IG app. The benefit of being able to book your tee time, enter golf matches and see results, review your handicap and participate in a golf club which operates a cashless club for competition fees, restuarent facilities, and golf accessories. An easy to use app for your golf club activities and also for visits to other golf courses."
Keith - Stratford Oaks Golf Club


Cainhoe Wood Golf Club
"We signed up with Intelligent Golf after hearing good things from our members and we haven't been disappointed. The Implementation Team have both made the transition over to the new software very simple indeed, every step and been explained and well thought out. The training for our staff was excellent and the software itself does everything we wanted.
We have been up and running nearly a month now and have had exceptional feedback from our members. The app provides a lot more flexibility than our old system and has helped bring the club together. I couldn't recommend them enough and we are looking forward to working with IG in the future."
Duncan Hall - Cainhoe Wood Golf Club

Limpsfield Chart Golf Club
"I am writing to thank and commend you and your Implementation Team for a job extremely well done implementing IG into Limpsfield Chart Golf Club. We chose IG for its integrated features and recommendations from many other clubs which now use it. Your recommenders all praised your implementation support; nonetheless, we were understandably anxious about the transition from our three non-communicating systems to a single new system—no matter how good people said it is.


We need not have worried. Never did any of us feel like we were dealing with bureaucracy-constrained functionaries. Although always professional, we felt we were dealing with humans (even if Chris plays off only 2!) Three words come to mind to describe your implementation work with us.


Responsive: you understood our needs both in preparation for the implementation and as they evolved throughout the process. Your ability to understand what we did not understand and to explain it to our team made comfortable in what could have been a painful transition. Even when one training session did not go as planned, you stepped in to repair the damage.


Timely: Once we agreed a schedule for the implementation, you kept to it with only the understandable delay over the Christmas holidays. On a day-to-day level you responded to our queries quickly allowing us to get on inputting the details.
Accurate: The references we gathered before choosing IG told us you "knew your stuff." They were right! From your clearly laid out project plan and our conversations, we learned to trust you from the very start. You and your team clearly know the system inside and out. Of course, that is to be expected; but, it does not always happen. In this case, it did."
John Whetsel - Limpsfield Chart Golf Club

Brampton Golf Club
"Since the first introduction to IG, via your Regional Sales Manager, I have been very impressed with the professional way in which you deal with your clients. The Implementation team have been first class in assisting us to get IG set up, in what was a short timeframe, and the on-site support during the actual going live stage was again first class.


Now we are up and running, approx. 10 days, I have either spoken to the Support Team or sent in a Ticket which have again all been dealt with in a timely professional manner.


Very much look forward to working with IG and the future developments I am sure you have planned."
Lionel Dobson - Brampton Golf Club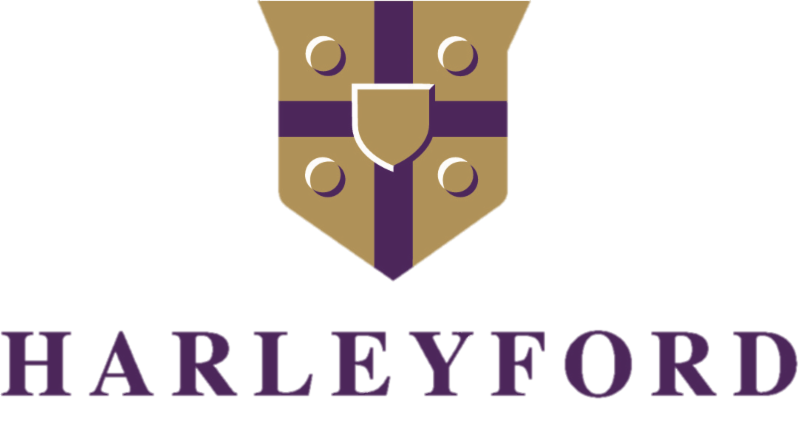 Harleyford Golf Club
"Firstly, I would like to thank Chris, Tony, Tammy & Jason for their assistance in implementing such a streamline and efficient system.
On behalf of all the staff I can honestly say that the time that it will save on the operations side of the business is phenomenal. Nothing has been too much of a problem and the support network is unrivalled."
Jack Slade - Harleyford Golf Club

Harpenden Golf Club
"We made a decision to select IG after careful consideration and seeing the ability to join up all our club needs into one integrated system across EPOS, tills, membership, competitions, public and members website and app. We made a great decision, everyone we have worked with has been engaging, considerate to our needs and very professional. We now have a great foundation to enhance the digital offerings we can deliver to our members & guests and administer the club operations. I have no hesitation in recommending Intelligentgolf to potential clients."
Richard Bailey - Harpenden Golf Club

Formby Ladies Golf Club
"I am writing to thank all of you at intelligentgolf for the superb job you have done in updating our website. It has been a busy few weeks and I am sure that Dave, Anton and Suzanne are very pleased that the revision is finished and they won't be getting any more emails from me on an almost daily basis! All three of them exceeded my expectations and even though they were all working on sending another website live, they still made time to deal with my last minute queries and amendments.


I have also had quite a lot of dealings with your Support Team, particularly Paul, David and Lee, who have been extremely helpful to me with some of the more day to day issues which occurred as a result of the revision.


The feedback I have had from our members has been 100% positive and I am hoping that they will take more interest in the website from now on.


In short, it has been hard work for both sides, but the result is worth it. I would recommend you to any prospective clients and would be happy for anyone to contact me by email.
"
Jane Rogers - Formby Ladies

Hamptworth Golf Club
"Just wanted to say a "huge" thank you for all your help in the implementation process of the IG system. The training videos were a great help and a fantastic teaching aid especially when the info does not go in first time!! The whole team have been amazing from the initial consultation through to going live."

Gerrards Cross Golf Club
"We are very pleased with the new Intelligent Golf System and Website. The IG team have designed and installed the system in a very professional manner which has made the transition process very smooth and uneventful. There are many added benefits to the new system which have gone down well with the membership and the ongoing IG support team are very comprehensive and quick with their responses to queries. I would highly recommend their system."
Adam Grint - General Manager

Thetford Golf Club
"We have been delighted with our association with the implementation team.
We have called to make straightforward queries and more complicated requests and each contact with you has been dealt with promptly and efficiently"
Malcom Grub - Thetford Manager

Huddersfield Golf Club
Thank you so much for our beautiful new website!


Thank you so much for all your hard work and patience over the last few months, we have so appreciated,


We are so grateful – it looks incredible and is SO much easier to use. I'm so pleased all our members can now see it – we've had some lovely comments so far and are expecting many more!
Sarah - Marketing Manager

Wigan Golf Club
''Firstly I would like to thank you on behalf of the management committee at Wigan Golf Club for the website. We're all thrilled with it and its had a great response from the members''.
Hever Castle Golf Club
"Introducing new technology into the Golf Club can be a daunting prospect. The Team at Intelligent Golf were very relaxed throughout the implementation process and I took this as a sign that they had done this many times before and simply knew what they were doing. They were responsive to my many queries and a satisfactory outcome was arrived at in all situations.


Once we were live I found the Help & Support ticketing system very convenient with a reply generally received within the hour, of course you can just pick up the phone and when I did so I was met with a friendly voice and a 'can do' attitude.


What was refreshing was how accommodating IG were to our requests, If something I asked for was not built into the system there was nearly always an innovative 'work around' available which the team were happy to walk me through. This has not been the case with other suppliers.


I had high expectations of Intelligent Golf and these have been firmly met."

Stratford Oaks
"Whether you need technical, website or day to day club management help from the support team they have the solution."
Nigel Powell, Director of Golf

The Royal St George's Golf Club
"Intelligent Golf deliver the required tools to effectively administer Golf Club Management. Their understanding of golf has helped to create a product that suits our individuality, at a market competitive cost. With great after sales support, a product that is easy to use and reliable, I see a long future with Intelligent Golf."
Grant Leggate, Assistant Secretary
Lincoln Golf Club
"Having installed intelligent golf into two clubs successfully, including their module for Flexible Membership administration, this product provides a comprehensive golf management solution to meet and exceed the needs of the Club Member, Club Volunteer, and Club Manager. And it is still improving!"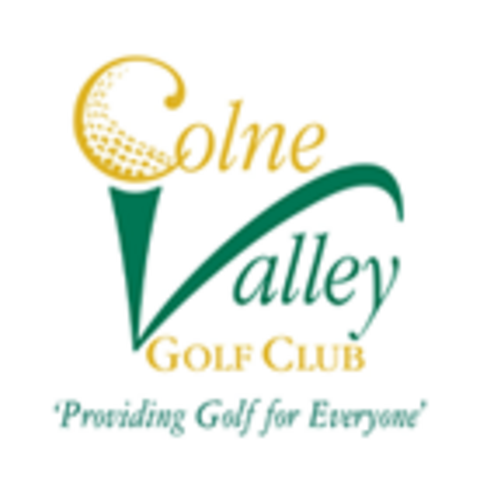 Colne Valley Golf Club
"The team at intelligentgolf have been amazing to work with . Nothing is too much trouble for them. Well done to intelligentgolf for an excellent product."
Jamie Lowe, PGA Professional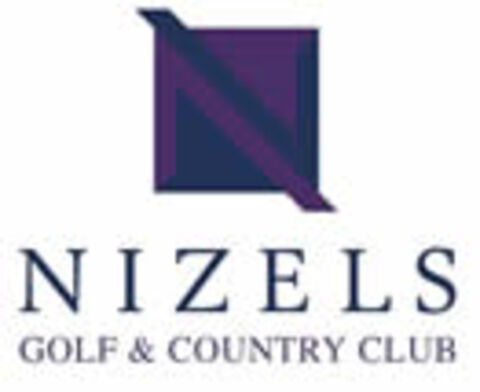 Nizels Golf Club
"Since the introduction of intelligentgolf in December 2007 competition administration at Nizels has been revolutionised. The membership have been won over by intelligentgolf's ease of use, scores analysis, club news and the many other features on offer."
Ashley Weller, Golf Operations Manager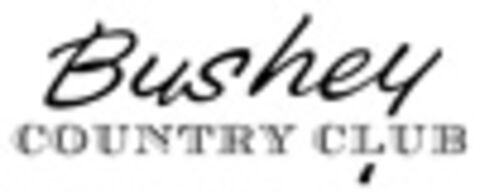 Bushey Golf & Country Club
"The major benefit to the Club has been an increase in booking for competitions - it's up 33% on the same period last year. This has the knock-on effect of increasing our income from the competitions by the same percentage!"
Bill Sawyer, Club Secretary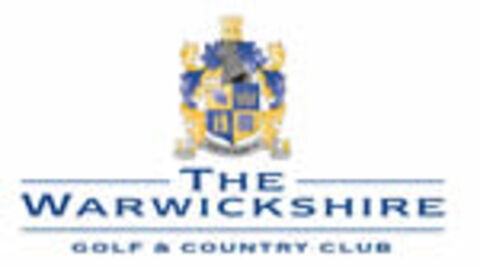 The Warwickshire Golf & Country Club
"I need to say how wonderful the new system was in managing this year's Club Championship. Detailing the draw for day two took me all of ten minutes to turn round the draw – as compared with an hour and a half last year!"
Mr R Gee, Past Club Captain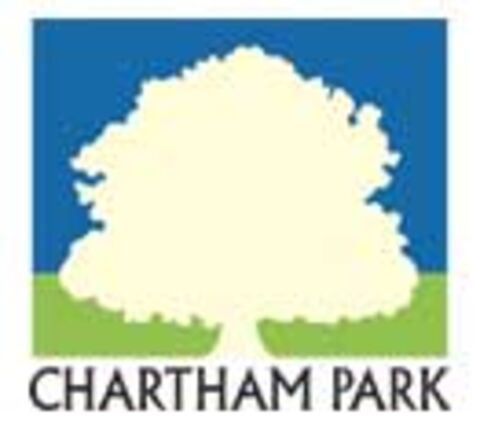 Chartham Park Golf & Country Club
"I have had nothing but positive feedback from the members."
David Hobbs, Golf Operations Manager