We are delighted to announce that Craig Lange, Support Team Engineer, achieved his 3rd Dan Black Belt last week. Craig has been working towards this for a long time and we are all very proud of him for reaching this accolade.
He commented that;
"After nearly 22 years of training, last night I was awarded my 3rd Dan Black Belt. It has been one of the hardest things that I have accomplished. The combination of speed, accuracy, power, agility, along with skill mastery. I have loved this 6 month journey leading up to this and seems surreal it is over."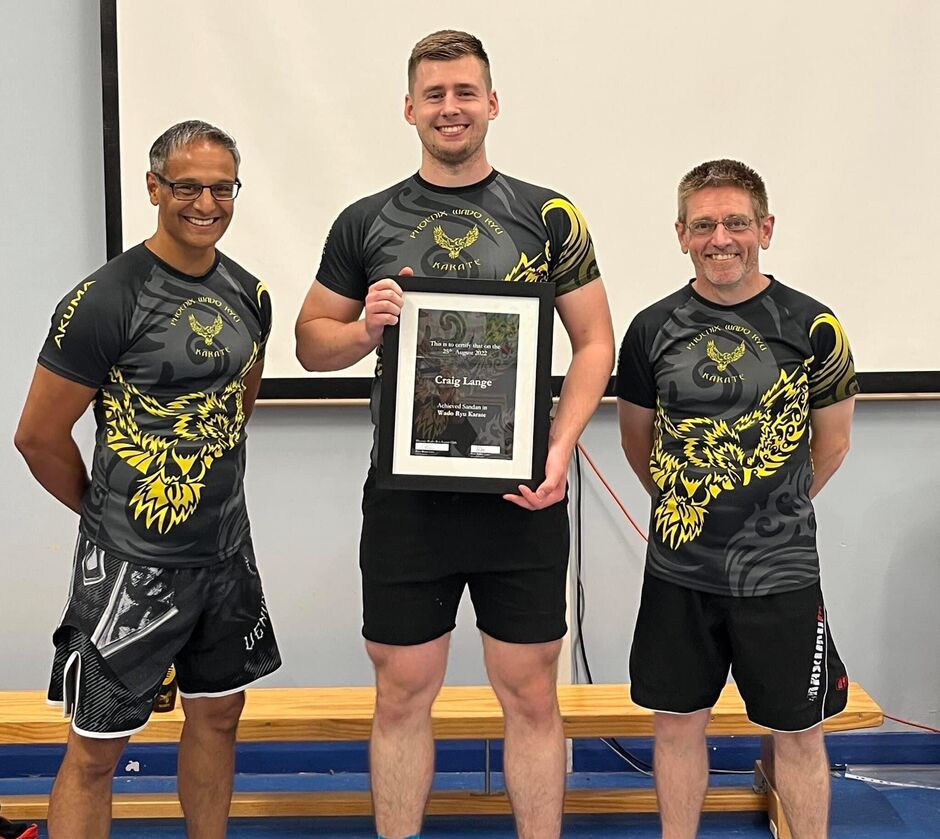 Centre of picture, Craig Lange.
His instructor, far left, was understandably delighted;
"Huge congratulations to Craig Lange who has tonight achieved his 3rd Dan Black Belt, after a gruelling 4 hour grading.Through his own hard work, intensive physical training, technical understanding and mental resilience he has truly earned his 3rd Dan. I am extremely proud of the dedication and focus he has shown - he is an exceptional martial artist."
Congratulations Craig from all at intelligentgolf!