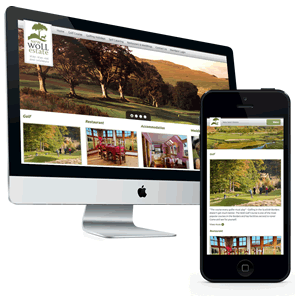 www.reigateheathgc.co.uk - Reigate Heath is a stunning nine hole course with eighteen separate tees. The tees are placed in different strategic positions designed to either subtly or significantly change the aspect of the hole.
www.rmsgc.co.uk - With a rich heritage and 36 holes of testing golf including the famous J. H. Taylor Course which boasts 18 USGA spec greens, Royal Mid-Surrey provides golfers with one of the most exceptional golfing experiences in London.
www.sittingbournegolfclub.com - Sittingbourne Golf Club is known for its challenging and well maintained course, friendly welcome, well stocked Pro Shop and excellent bar and catering facilities.
www.centurionclub.co.uk - At Centurion Club members are the lifeblood of the club, we believe in developing a community which revolves around member satisfaction within a relaxed ambience – a place where our members can enjoy the finer aspects of life, alongside exhilarating golf.
www.salisburygolf.co.uk - Visitors are always welcome at Salisbury and South Wilts Golf Course, which has two superb Golf Courses as well as being one of the most welcoming and friendly clubhouses in Wiltshire.
www.burghleyparkgolfclub.co.uk - Situated in the lovely parkland surrounding Burghley House and located on the outskirts of Stamford, one of England's finest towns, Burghley Park is a superbly conditioned private golf club that extends a very warm welcome to all.
www.tivertongolfclub.co.uk - Our stunning 18 hole course was originally designed by famous course architect James Braid whose other designs include Gleneagles, Carnoustie and St Enodoc. Regarded as one of Devon's finest parkland courses, the tree-lined fairways demand accuracy from the tee whilst the smooth greens reward the skilled putter.
www.littlestonegolfclub.org.uk - Boasting two unique courses, The Championship Links and The Warren, Littlestone GC offers our members and visitors the chance to play their golf on superbly presented and managed links courses. Both cared for by the same team of excellent greens staff and both sharing the same stretch of Romney Marsh land, they offer two unique golfing experiences for lovers of the game.
www.beaconsfieldgolfclub.co.uk - Beaconsfield is an interesting, well-maintained course with each of the holes having different characteristics. The course remains basically the same as when it was originally designed in 1913 by HS "Harry" Colt and has many of his trademark features.
www.gloucestershiregolfunion.co.uk - Founded in 1906 and exists to represent male golfers in the county and to promote the game of golf.
www.wiltshiregolf.org - A joint county website. Wiltshire Golf Union (WCGU) was established in 1924. Wiltshire Ladies Association (WLCGA) was formed even earlier, in 1910, and both organisations were formed to promote the welfare of the amateur game of golf in Wiltshire.
www.wsgc.co.uk - West Surrey Golf Club is set within enviably tranquil Surrey Hills countryside, the 6482 yard Par 71 course designed by Herbert Fowler in 1910 is ranked as one of Golf Monthly's Top 100 courses in England.
Max